1999 Vermont Letterboxing Convention
First Official Gathering Held in US
Photo courtesy of Letterboxing.org; taken by Rae Record


To include your gathering on this page, please email me with the specifics.



Want to know about Gatherings, what to do and how?
Why not read Sprite and Lockwench's contributions to the letterboxing world.

Click here and a new window will open with a Word Document that you can just read or save to your computer for
Sprite's document
.
Special thanks to both of you for allowing others to share in your keen observations!
Try as we might, it's difficult to keep up on coverage of the many gatherings that are found within the greater New England area. Atlas Quest does such a fine job and has become the source for gathering information, including a handy way to rsvp.
As a result,
we've decided to stop posting gathering info on this page but will continue to highlight gatherings on our main page.
For an up-to-date offering of the latest in gatherings, visit Atlas Quest's Event Page
.

Our Home Page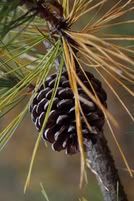 All material contained herewith
has been copyrighted by
Pinecone Productions